We are delighted to announce that renovations to the Leicester Animal Aid Intake Block have now been successfully completed.
The works called for a major overhaul of the Centre's acoustic properties, along with improvements to the ventilation system, drainage and lighting.
In order to improve comfort levels for dogs within the facility, each new u-PVC kennel pod has been provided with; natural lighting, fresh air top-up and extraction, and an acoustic ceiling.
Aseptic workstations, hygienic wall cladding and improved veterinary facilities were also installed for use during the Centre's initial assessment procedures.
See below our before and after photos, showing the greatly enhanced facilities.
Prep room: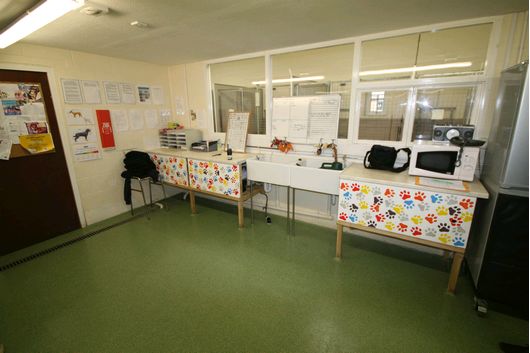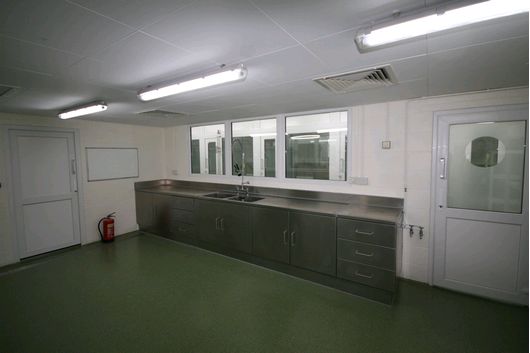 External runs: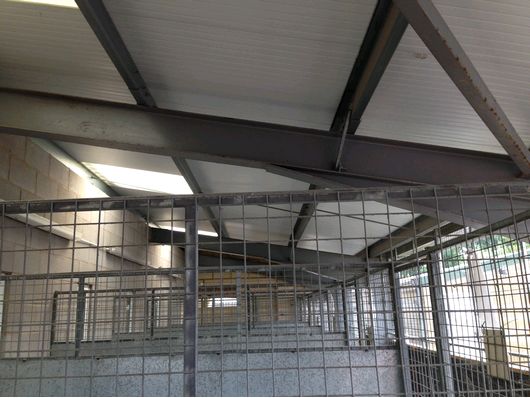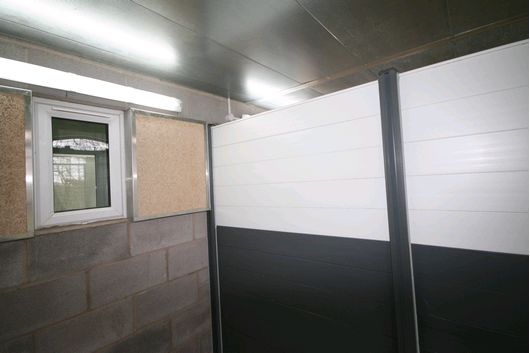 Kennel corridor: