All of us at ACD would like to wish everyone a very Merry Christmas and Happy New Year. Hopefully we can get a team photo next year with all of us in it, but this great memory from London Vet Show will do for now.
It has been a tremendously busy year with so many highlights. Thank you to all who have extended their festive greetings, sent us cards, and even presents!
The office will be shut tomorrow, and we will be returning on January 4th. For any urgent communication, please email enquiries@acdprojects.com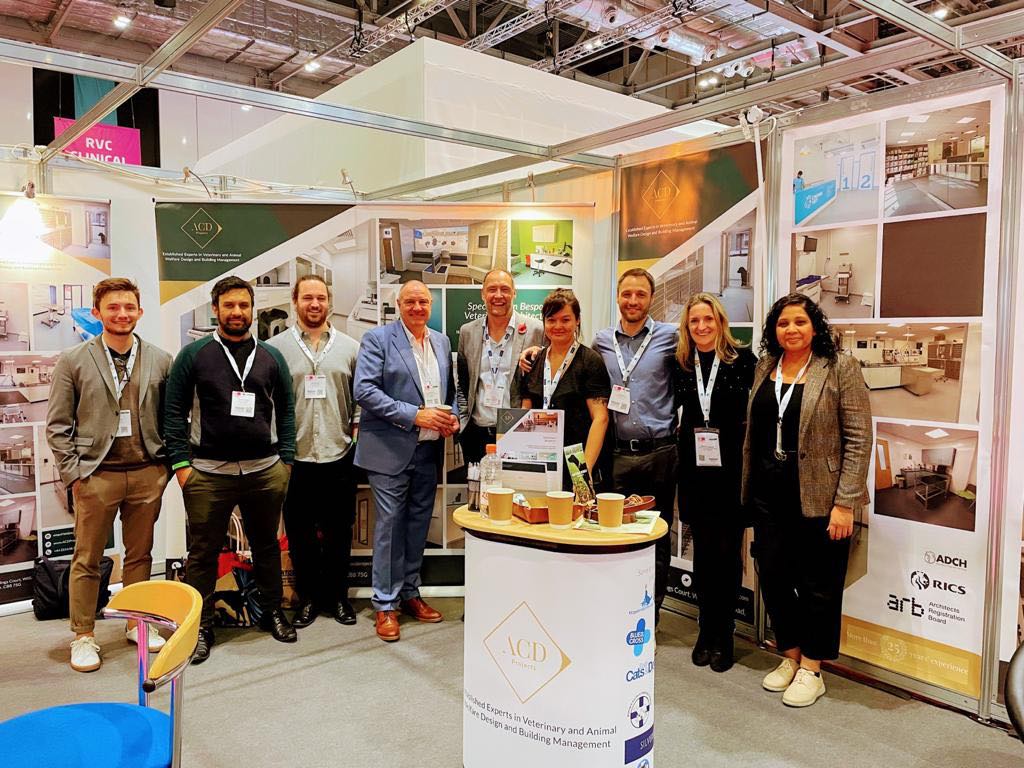 Who knows what 2022 will bring, but we can't wait to see you all there!